Background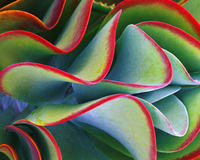 Clinical Work
Since the late 1990s Dr. Mimi has worked primarily in community and college mental health settings. Her diverse clinical experience includes Asian Pacific Islander (API) immigrants and refugees, high risk tee​ns, Native American foster youth, and first generation college students. Licensed as a Clinical Psychologist since 2008, Dr. Mimi currently works as a Staff Psychologist at
Loyola Marymount University
.
Clinical interests:
Women's issues
Lesbian, gay, bisexual, and queer issues
Transgender and intersex issues
Sexual health and intimacy
Ethnic/racial identity issues
Asian American cultural issues
Anxiety disorders
Eating disorders/body image
Dating relationships
Family conflicts
Grief and loss
Advocacy
Outside the office, Dr. Mimi's bisexual community leadership spans almost two decades, including co-founding the Los Angeles Bisexual Task Force, amBi (LA's Bisexual Social Community), and Fluid UCLA. She also served on the Board of Directors at the South Bay LGBT Center. Peak accomplishments include earning a seat at the landmark 2013 White House Bisexual Community Roundtable and being named one of the "Most Significant Women in the Bisexual Movement." Dr. Mimi has led and advised numerous API community organizations.
Teaching/Trainings
The Masters in Psychology program at
Antioch University Los Angeles
and APA- and CAMFT-approved continuing education courses are only some of the ways Dr. Mimi trains students and working professionals. She also enjoys providing clinical supervision for doctoral- and masters-level therapists, and has spoken at countless organizations, conferences, and universities nationwide.
Education
Dr. Mimi completed her B.A. in Psychology and Minor in Women's Studies at the University of California, Los Angeles (UCLA), and her Ph.D. in Clinical Psychology at Alliant International University (AIU), Los Angeles and San Diego.
---